This course is available by request, email me if you are interested.The problem with taking your in-person content and delivering it online is that people are too distracted to go along for the usual ride. This 90-min online workshop is limited to 4 people because each person will receive personalized coaching as they refine their content for a successful transition to online delivery.
Each participant will:
Work on 4 ways to focus their content to drive action or get results
Determine what to include and what to exclude to keep people engaged
Learn the biggest mistake most people make when doing an online presentation
Explore the 3 most critical tools in designing an online slide deck
Learn how to turn your live content into something that will keep people's attention in an online format.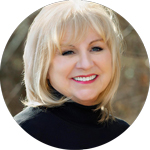 Debra Engelhardt-Nash: Margy's course was awesome. Boy – I can't think of ONE person who wouldn't benefit from her expertise – new or established speaker. A great value-add for SCN, pull the trigger on this one!
Dr. Roy Shelburne: We are living in a scary new world, full of the changes and new normals. With that, I've been busier than ever providing virtual presentations. With Margy's assistance, my content and PowerPoints are now geared for that platform. Thank you Margy for helping me be more effective in this new normal.
Adele Reische: As a speaker, I made the mistake of thinking I could just do my usual presentation just online. After attending Margy's workshop, I realized before I presented my material in a webinar format. I needed to make some changes to keep the audience engaged. Not only do I need to add some visual slides, but i need to refocus my content… thank you Margy for coaching each one of us through the 3 TIPS that will improve my webinar engagement!