So how does this process work?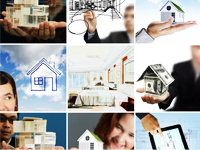 FREE TRIAL: When people call me for the first time, they always want to know how this process works.
In my mind, presentation design is a very personal thing. In a short amount of time, I have to get into your head and figure out how to make you the best version of yourself. And what I have learned is that not everyone is a match.
I liken the process to that of working with a real estate agent. You might describe your vision of your perfect house, and then look with dismay at the first home your agent shows you. It wasn't at all what you had envisioned. But you tell them what aspect of the house you did like and which ones you didn't like.
You will be able to tell if they are a good match for you if that agent can take your feedback and bring you to a house that is a closer match. And if by the second or third place you see, you gaze around and know that you are home, then you have found someone who really gets you.
I offer all new clients one free hour of design time. I ask them to send me their existing slide deck (or a representative selection) and I select a handful of slides to do one or two designs. From there I solicit feedback on the likes, dislikes and other input. I take this and do another set of designs. If I'm going in the right direction, we keep tweaking it until we find the "wow" moment. At that point, I know what is involved to get from "here to there" and can provide a quote for the remaining work. However, if we are not a good match, no money has been charged and we can part friends.
TIME COMMITMENT: I commit to all new clients a 24-hour turnaround for the first set of design samples. From there, we work out what's required for YOUR needs. In a last minute panic because your talk is in a couple of days? No worries, we can add some polish for a fresh look. I have never missed a deadline, and will never commit to something I cannot fulfil.
So what are you waiting for? Take advantage of this NO RISK trial and see what a professional presentation designer can do for you!